Customized for you.
We all have skincare concerns; it's not always 'simple.' Glowbar makes it easy with custom 30-minute expert facials, targeting your needs in real-time. 
Don't wish for great skin, get it.
LEARN MORE
WE ARE
Targeted treatments,
not spa facials
30 minutes,
not over an hour
One flat price,
no add-ons
Real results,
not quick fixes
Skincare experts,
not false promises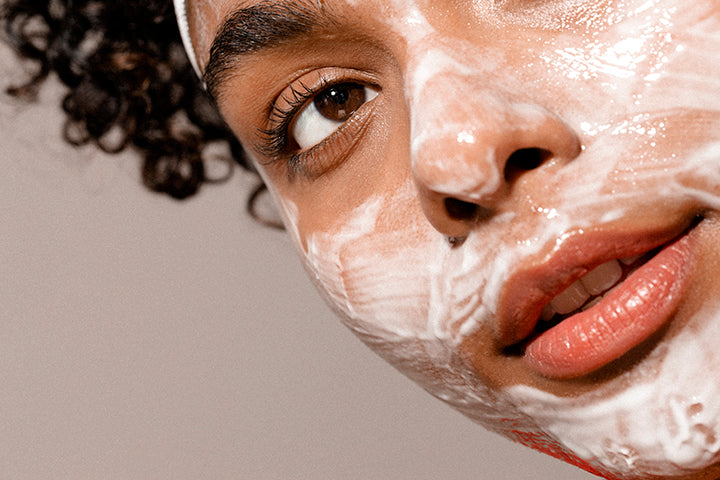 Consistently great skin needs consistently great care. As a Glowbar member, you'll receive monthly facial treatments, plus special pricing on professional-grade products. Your skin will thank you.
BECOME A MEMBER
Not ready to commit to the membership? NBD! Non-member treatments are $75, with no add-ons ever.
BOOK AN APPOINTMENT
Our skin in the game

"...an efficient and accessible solution for glowing skin"
— Forbes

"opting for a monthly facial is a way to keep your skin in tip-top shape and try some new products along the way."
— CNN

"Glowbar is your answer to jam-packed months where you feel like you have no time for self-care."
— HYPEBAE

"For the beauty guru on the go, there's no better choice than Glowbar…"
— GOTHAM

"Whether you're looking for a weekend moment of self care, or a quick step-away-from-the-office reset, Glowbar is your go-to spot for a no nonsense, luxe facial that will have you in, out and looking beyond your best in just 30 minutes."
— GUEST OF A GUEST

"Glowbar is making waves in the facial game."
— FASHION WEEK ONLINE

"It's quite honestly the best thing for your skin…"
— COVETEUR
But don't just take our word for it



"So thrilled Glowbar is in my neighborhood. I have loved my services…always so thoughtful and targeted, my skin has never looked better. Everyone who works here is so friendly it's always a lovely experience. Trust me, GO!!"

Alyssa Bronander
"I love Glowbar! The whole experience is 10/10! The staff is so nice and the studio is very clean and calming. The estheticians are great and walk you through the whole process and are very informative. Definitely recommend!"

Shania Acevedo
"Skincare is all about consistency, and that's been my whole priority since I started with Glowbar. I didn't know how to take care of my skin. However, with Glowbar I learned everything step by step to have my skin the healthiest it's been."

Rudy Taveras